Westercon 66 will be on hand at both Further Confusion  and Gallifrey One in the near future.
Further Confusion ("FurCon") is January 17-21, 2013, at the San Jose Convention Center, San Jose Marriott, and San Jose Hilton, in (logically enough) San Jose California, while Gallifrey One is February 15-17, 2013, at the LAX Marriott in Los Angeles, California.
We're also sending folks out to smaller events all over the Western Region.
---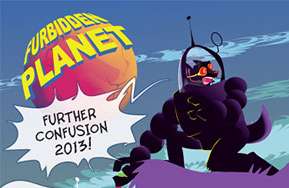 At FurCon, look for our Fan Table, and join us on Friday night for our infamous  This is an Ordinary Hotel Room* party!
You might even be able to join co-chair Kevin Roche for a spin in his fleet of flying saucers.
---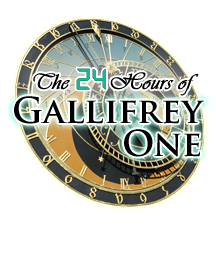 At Gallifrey, we are hosting a special pre-convention version of the Ordinary Hotel Room* party on THURSDAY evening in room 110.
Look for our representatives at the convention all weekend; several of the committee members are also helping host the "Torchwood 4 Cabal" A Room Party Called Mercy in the same room on Friday Night.
---
*These are NOT meetings of covert operators. Got that? No Secret Agents here. Nope.
"G@|KH!4XQSX6HREX5QCHE?T4XKHC4ETXH 4EQT?C4Z"