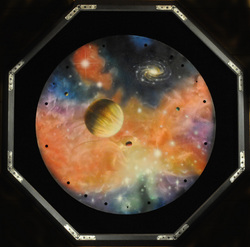 UPDATE: Due to personal schedule issues, we have moved Jeff's portfolio critique session to Thursday.
We have a special program item on Friday Thursday afternoon:
BRING 5-8 pieces from your portfolio for review by professional artist Jeff Sturgeon.  Originals or digital work may be brought.  Space is limited.  Sign up in advance at Program Operations.