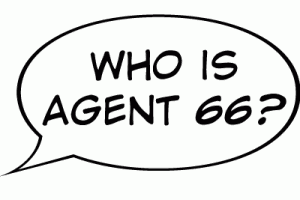 Check back here for the latest dispatches regarding our search for the elusive Agent 66, where we will next be gathering to discuss mission objectives, and any interesting intelligence International Intelligence: Sacramento Control wants to disseminate via these secure channels.
And don't forget to visit our Who is Agent 66?  gallery!
If you want to comment on any of these posts, click on the title to open it in a standalone screen.
---
We continued our search for the elusive Agent 66 while we were in Chicago at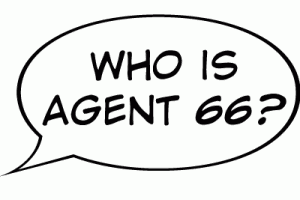 Chicon 7, the 70th World Science Fiction Convention.
Visit the Who is Agent 66? Gallery page for a look at some of the upstanding citizens who have assisted us in the search!
---
Already a staff member or thinking about joining us in the concom (convention committee) ? Want to find out more about what we're planning or how you might help? Then please attend our first open committee meeting.
We'll be meeting in our hotel, the Hilton Arden West, on Sunday, July 29th at 11 AM. Which means you can check out the hotel, get the lay of the land, and figure out where you can contribute all at the same time!
Please RSVP on one of our invites if you'll be joining us:
---
Agents and agent-candidates are instructed to rendezvous in the ordinary hotel room 336 beginning at 8:00 PM Sunday, May 27.
Snacks and Libations will be provided, courtesy of our ordinary bartender Thinbot (ID required for adult beverages)
ETA: This was the announcement for our event at BayCon in 2012. We'll post a new announcement once we know the room number for the 2013 event.
---
International Intelligence – Sacramento Control Special Report:
Three Special Agent cells have been located! The agents in these cells will aid in our  mission to locate Agent 66.
Dossiers for all Special Agents in these three cells will be released shortly. Be on the look out!
---
International Intelligence's Sacramento Control (Westercon) was hacked.
The intrusion was detected and repelled, but not before important personnel and mission records were destroyed.
Our biggest loss? Agent 66.
Agent 66 was sent out into the field in July of 2011, with instructions not to check back in until July 7, 2013. Our best deep-cover agent, Agent 66 could be anyone. Without the missing records, we have no way to initiate contact.
Your mission, should you choose to accept it, is to find Agent 66. Agent 66 must return to Westercon at the Hilton Arden West in Sacramento, on July 4, 2013.
Find the answer to the most important question there is: Who is Agent 66?
---