Welcome to Intelligence Central for Westercon 66, the 2013 edition of the longest-running general science fiction convention in western North America!

Westercon 66 begins

:


3329 days

ago
We'll be convening July 4-7, 2013, at the Hilton Arden West in Sacramento, California.
Guests of Honor
Writers: Nicola Griffith and Kelley Eskridge,
Artist: Eric Shanower
Fans: "The Three Who Rule" (Warren Frey, Steven Schapansky, Chris Burgess)
Small Press Special Guest: David Maxine
Toastmaster: David Gerrold
Special Costume Guests: John and Bjo Trimble
---
A different show every night:
Thursday: View Fireworks courtesy of nearby Cal Expo!
Friday: Music Day, featuring appearances by Cliff Winnig, UnWoman, and a concert/dance by The Phenomenauts!
Saturday: The traditional Westercon Masquerade
---
What's a General Science Fiction Convention? A gathering of science fiction and fantasy fans of all genre and media, put on by fans for fans. We think Westercon should be awesome! And with you there, sharing your love of books, tv/movies/anime, costuming/cosplay, gaming, furry… whatever your love is — it will be!
---
Latest News
---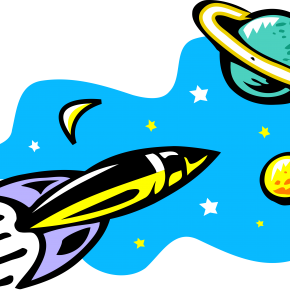 John Hertz will be leading a series of three discussions on classic works of science fiction: Moonraker by Ian Fleming on Thursday at 7:00PM, "Vintage Season"  by Henry Kuttner and Catherine Moore on Friday at 1:45PM, and To Live Forever by Jack Vance...Read More »
---
In fact, we were… or at least Meredith was, representing us on Sacramento's LiveWire TV broadcast!
You can watch the video of the entire thing below the cut; Meredith's segment starts about 1/2 way in.
...
Read More »
---
It's the juicy just-before-con issue! Read about the Con Suite, the Masquerade, the Art Show, and more. Read Progress Report 4. — Be on the lookout for a secret message. –We are getting close to finding out who is Agent 66!
...
Read More »
---
Get in gear for Westercon 66! Check out our new Buy Stuff page to pick up...Read More »
---
It's not too late to volunteer for WesterCon 66!
If you're interested (and there's no better way to make friends or to learn about how a con works!), contact volunteers@westercon66.org.
...
Read More »
---
« Newer Entries
Older Entries »